Thank you for joining us
Constella Festival
For six straight years, Constella has rocked Cincinnati with diverse, multidisciplinary concert experiences and dozens of world premieres performed by some of the greatest musicians alive. The 2018 Constella festival, which marks the 7th anniversary of Constella Arts, was inspired by the love and passion that Cincinnatians feel for our growing city. From February 23rd through March 3rd, this passion will be manifested in several programs that include guitar music, bandoneon, tango, violin + piano, lots of visual art, and a premiere of a short documentary series celebrating our city's Renaissance.  
https://youtu.be/MEDUO8QDVDEhttps://youtu.be/cU_fatTB0g4https://youtu.be/1SGCiZwfMDEhttps://youtu.be/8tu9nyIzQC8

50 East Freedom way, Cincinnati, Ohio 45202
Constella Festival 2018 opens with a performance by Artyom Dervoed – the Russian phenomenon has been called the "Tzar of Guitar", and is hugely popular in Europe and Asia but rarely performs in the United States. We are thrilled to present his Cincinnati debut and have created a program for music lovers of all kinds and of all ages.
Other musicians: Tatiana Berman, violin, Anna Reider, violin, Mauricio Aguiar, violin, Joanne Wojtowicz, viola, Ilya Finkelshteyn, cello.
Program includes: Paganini: Grand Sonata, Kevin Callahan: The Possessed, Piazzolla: Histoire du Tango, Giuliani: Rossiniana No.1, Castelnuovo-Tedesco: Capriccio Diabolico. 
A visual art exhibition featuring art by Mary Barr Rhodes and Spencer van der Zee accompanies this event. Laura Laureto will be displaying timeless, Italian made clothing and accessory items.
44 E 6th St, Cincinnati, OH 45202
In a magical world, an adventure awaits! The mystical island of Bassoon was once home to all the magical instruments in the land. One night a terrible storm named Crescendo split the island into many pieces leaving the magical instruments lost. Join Solfia as she embarks on her magical journey to uncover her past, reconnect the islands, and challenge the dangerous storm in this journey for all ages. Composer and performer, Jonathan Carlisle with narration by Brianna Bernard.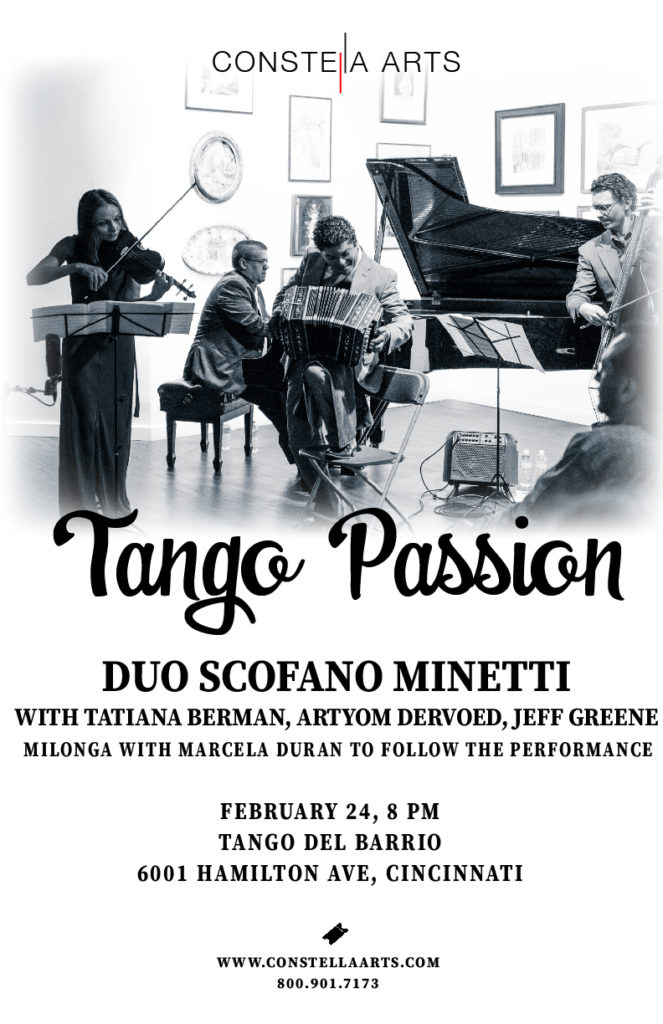 6110 Hamilton Ave, Cincinnati, OH 45224 (2nd floor, above Marty's Hops & Vines)
Things heat up with the return of Duo Scofano/Minetti (bandoneon + piano) for an evening of passionate music at Tango del Barrio. Also featuring Artyom Dervoed, Tatiana Berman, and Jeff Greene. After the performance, join us for a milonga with Marcela Duran, known as "The Woman of the Tango"! Food by Heritage Event and wine by the Old 502 Winery are included in the price of the ticket! 

Last time Scofano/Minetti performed at Constella, their event immediately sold out. This year, they are sure to do the same, so get your tickets early!
March 2 at 6PM
21c Museum Hotel
609 Walnut St, Cincinnati, OH 45202
On March 2nd, at 21c Museum Hotel Constella will be screening Episode 2 of the Cincinnati Renaissance Project, directed by David Donnelly, and other digital content Constella Festival is currently producing. Last year's festival included a sneak peek of the work in progress. Now, the digital project has evolved into a multi-episodic series starring dozens of Cincinnati's biggest influencers and documenting the amazing chapter in our city's history. Check out some of the excerpts on Cincinnati Refined. The full Episode 1 is released on March 1. Join us for conversation and celebration of our city!
March 3, 7:30 PM
Memorial Hall, OTR 1225 Elm St, Cincinnati, OH 45202
Not So Classical: The Story of Love is a concept that connects the audience with great classical music presented in a fun way. Short films that tell human stories are presented in between short musical works. It's a fast-paced one-hour program featuring Tatiana Berman, violin, and Zhang Zuo, piano. Afterwards join us for a closing festival reception and one night only art exhibition featuring the artwork of couples who are both artists: Alison Shepard-Hildebrandt + Evan Hildebrandt, Jan and Mark Wiesner, Michael Maney + Stacey Maney, Tatiana Berman + David Donnelly. Cash bar available, and small bites by Third and Main are included in the price of the ticket. 
This unique concert format was created by Constella founder Tatiana Berman and filmmaker David Donnelly. It has been featured in Playbill, Forbes, HuffPost and recently featured A-list actor Ken Jeong (The Hangover, Community). 
2018 Sponsors
Our heartfelt appreciation goes to our 2018 Constella Festival Sponsors.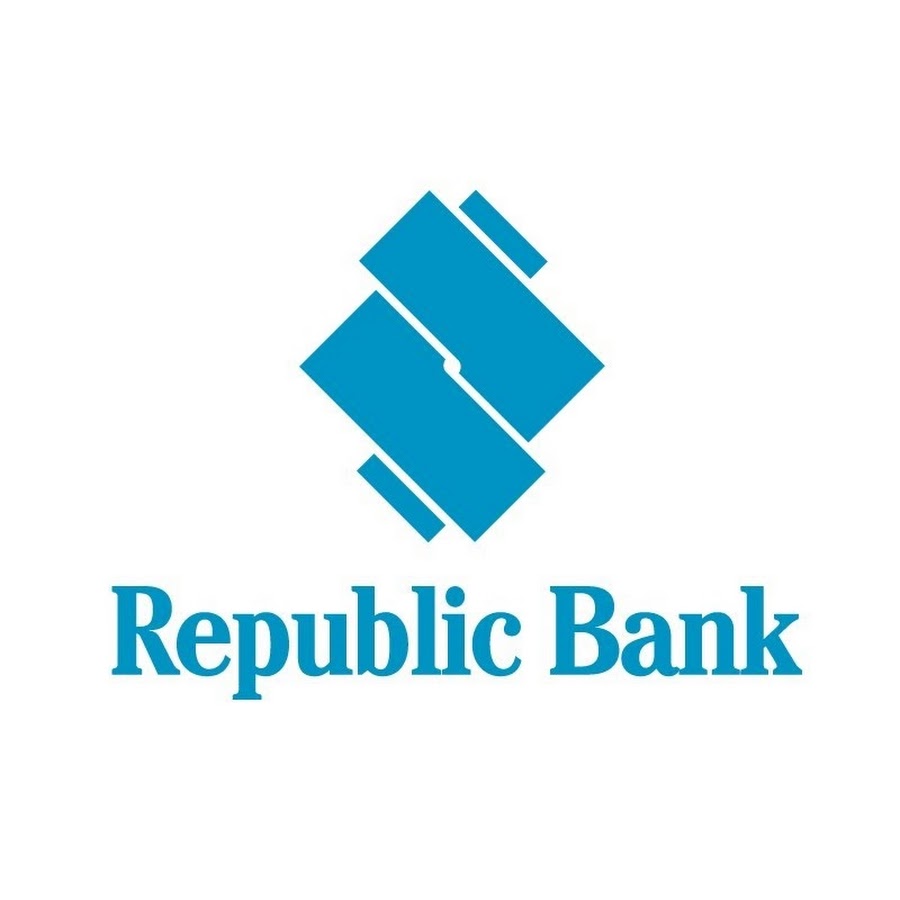 Festival Staff
Tatiana Berman
Managing Artistic Director
Darya Weidus
Digital Marketing
Jasmine Larsen
Graphic Design, Digital Communications
Erin Richmond
Film & Digital Media
Madeline Bunta
Associate